Business Accounting and Tax Limited
Innovative chartered Accountants based in Southampton that focuses on automating businesses processes saving time and money. Our objective is cut costs and save tax through thinking outside the box. Being certified chartered accountants We look at the whole business structure as we know that if our clients grow then we will grow too. Available outside working hours when clients need us.
West End, Southampton, Hampshire, SO18 3QS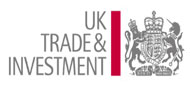 They always support our business with their valuable advice and are available to talk to when I have any questions to ask. I am very pleased with the input I received from Business Accounting and Tax Limited and would recommend them…..
Sash is a great accountant, a one of a kind expert that knows the bits and bytes of the legislation and rules. Sash did a great job establishing the UK branch for the firm, always happy to meet, go in the details and assure professional level of accounting and service.
We are delighted to use Business Accounting and Tax Limited for our accounts. Transferring from a sole trader to a limited company was a daunting task! Sash simplified and guided us through the whole process and provided a fantastic out of hours service suited to my line of work, enabling me to receive real time answers which sped up the whole process.
Need Assistance
We are available outside normal working hours – seven days a week and sixteen hours a day.